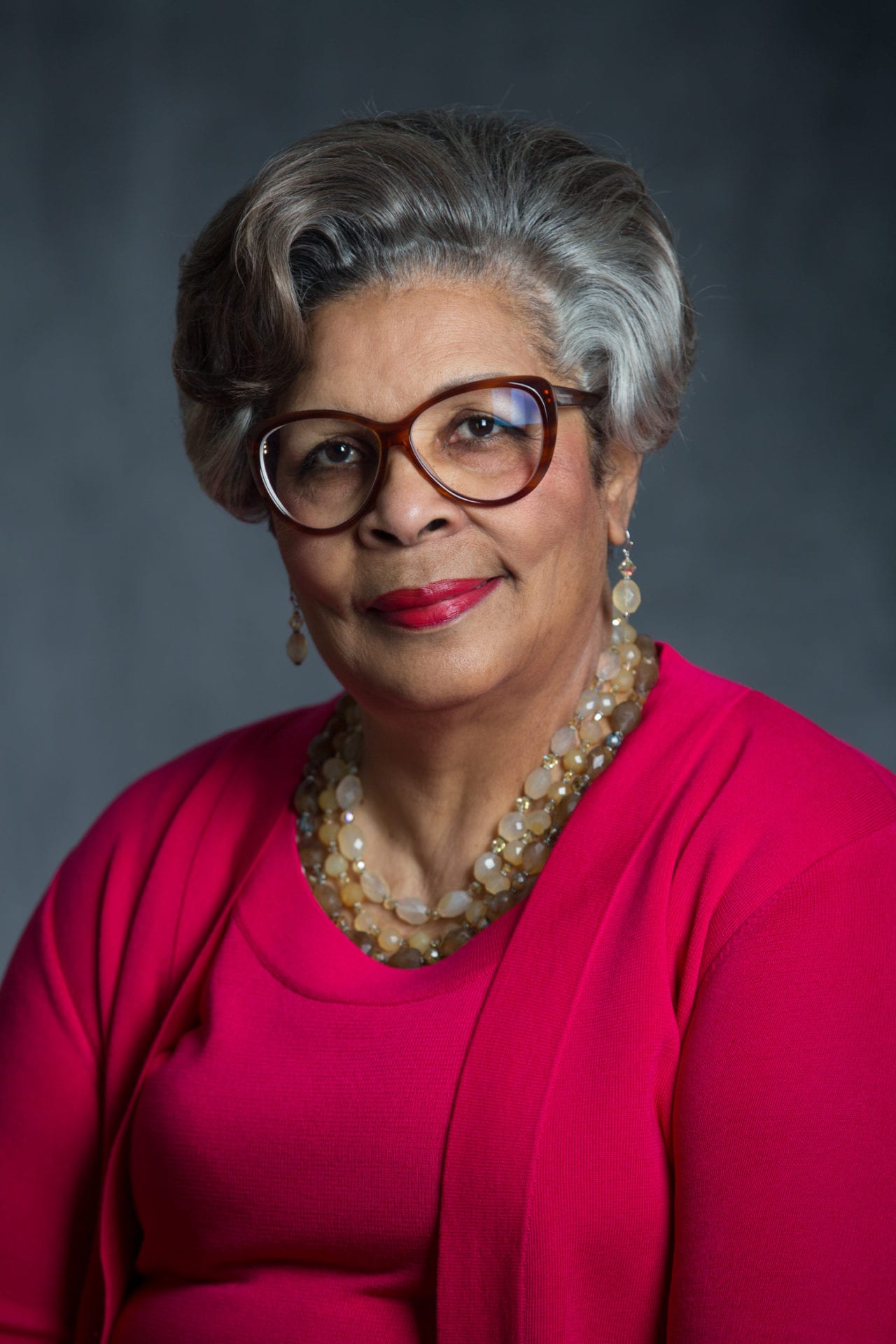 Rep. Thompson's legacy is one built from strong principles of faith, an unwavering defense of freedom, and a staunch belief in fairness. She exemplifies the American ideal that one person can make a difference. Texas native Senfronia Thompson was born in Booth, Texas and raised in Houston. She represents Northeast Houston and Humble.
Dean of women legislators, Rep. Thompson has served longer in the Legislature than any other woman or African-American in Texas history. A Houston attorney, Ms. Thompson is currently serving her 21st term in the Texas House of Representatives.
Rep. Thompson has a Bachelor of Science degree in Biology and a Master's degree in Education from Texas Southern University; a law degree from Thurgood Marshall School of Law and a Master's of Law in International Law from the University of Houston. Rep. Thompson has two adult children, one grandson, one granddaughter and one great-granddaughter.
Rep. Thompson is the author of Texas' first-ever alimony law, the James Byrd, Jr. Hate Crimes Act, laws banning racial profiling, the state's current minimum wage law, laws creating drug courts, the Contraceptive Parity law, the Sexual Assault Program Fund, the Model School Records Flagging Act, and scores of other reforms benefiting women, children and the elderly.
She also sponsored the National Domestic Violence Hot Line, passed legislation aimed at protecting women and children against domestic violence, extended protective orders to last longer and enforceable within the entire state of Texas and fought to end sexual discrimination in the work place.
Taking Action for Children
Rep. Thompson pushed through major reforms in child support enforcement including the Uniform Interstate Family Support Act and the Uniform Child Custody & Jurisdiction Enforcement Act, simplified probate proceedings by passing the Durable Power of Attorney Act, and made complete overhauls of statutes dealing with statutory county courts and municipal courts.
In 2005, she passed legislation requiring free testing for the human papillomavirus (HPV), an early indicator of cervical cancer.
Working With The Opposition
With a Republican-controlled House, Rep. Thompson passed major legislation combating human trafficking, increasing the penalty for sex offenders, obtaining insurance coverage for anti-cancer medication and banning so-called "puppy mills."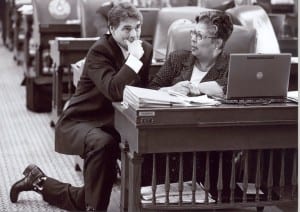 Rick Perry & Senfronia Thompson
A former public school teacher and a strong believer in education, Rep. Thompson's amicus brief court she submitted on behalf of the North Forest Independent School District was cited by the Texas Supreme Court when they declared Texas' old public school finance system unconstitutional.
n 1977, Rep. Thompson used her own personal fund to convince the United States Justice Department to successfully sue Texas for discrimination in financing, hiring and admissions at Texas' traditionally Black universities, leading the way in creating a fund to improve facilities, libraries and faculty at Prairie View A & M and Texas Southern University.
Rep. Senfronia Thompson is a member of a number of different organizations & associations: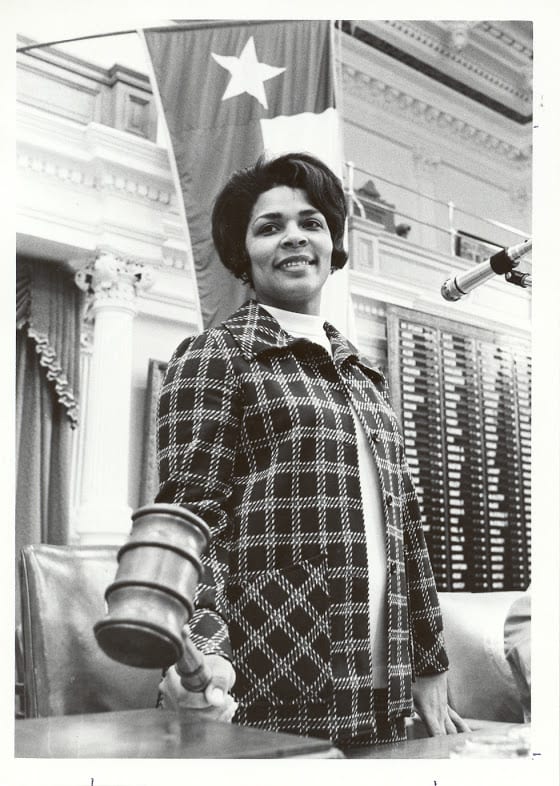 In 2011, Rep. Thompson received the Patient Care Champion Care Award from the Harris County Medical Society, the Legislator of the Year Award from the Texas Family Law Foundation, a Friend of County Government Award from the Texas Association of Counties and was named one of the most outstanding legislators by Capitol Inside's first All-Decade Team for 2000s and one of the Top 10 Best Legislators by Capitol Inside and Texas Tribune, two popular online political subscriptions.
Among many other honors, Rep. Thompson is the only recipient of the Rosa Parks Award from the Texas Legislative Black Caucus and also received the Matt Garcia Award from the Mexican-American Legislative Caucus.
Representative Senfronia Thompson was also selected as an Eleanor Roosevelt Fellow by the Center for Public Policy Alternatives.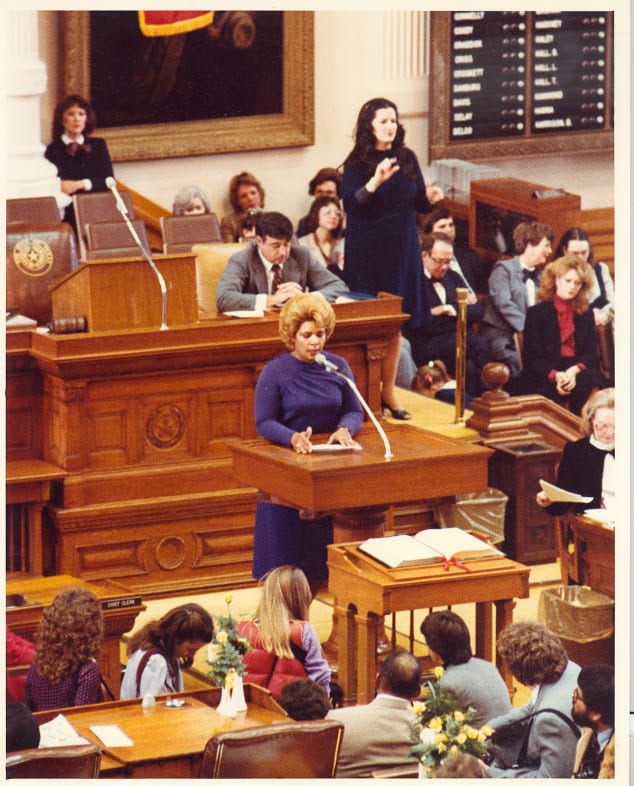 Representative Senfronia Thompson has been named one of Texas Monthly's "Top 10 Legislators"; and the Associated Press (AP) named her one of 6 lawmakers "Who Rocked the Legislature."
She was selected one of the Top 5 House members by Gallery Watch; and Nation magazine named her one of 8 legislators in the country "who could teach Congressional Democrats."